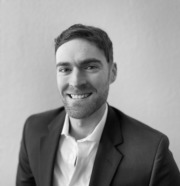 Cody, a native of Flower Mound, Texas, has established himself as a seasoned professional in Real Estate. With a solid foundation in the industry and a passion for guiding individuals through their most significant financial investments, he brings a wealth of expertise and a unique perspective to the Real Estate market.
A proud alumnus of the University of Arkansas, Cody's journey in real estate began shortly after graduation. In 2013 he joined a prominent Real Estate Development company located in McKinney, Texas. Over the past decade, he has honed his skills and garnered extensive experience in both residential and commercial, demonstrating his versatility in navigating various aspects of the Real Estate landscape.
His appreciation for the homebuying process stems from his personal journey. He understands the challenges of seeking that perfect place to call home, having dedicated seven-plus years to find and secure the first of his own. This personal experience has uniquely equipped him to empathize with the highs and lows that accompany Real Estate transactions, inspiring him to become a dedicated Real Estate agent.
One of his core motivations as a Real Estate professional is to alleviate the stress and uncertainties that often plague buyers and sellers during their Real Estate journeys. Whether assisting a first-time homebuyer in making their dream come true or supporting a seasoned investor in achieving their financial goals, he is a reliable partner dedicated to delivering a seamless experience
Beyond Real Estate, Cody enjoys a variety of hobbies. His love for sports and the outdoors often takes him to the lake, where he can be found wake-surfing, or out on the golf course with family and friends. His interests also extend to the ever-evolving tech space, with a desire to continuously explore and expand his knowledge in these areas. This drives his commitment to staying informed about emerging technologies and trends, ensuring he remains at the forefront of a rapidly evolving Real Estate landscape.
With over a decade of experience and a personal understanding of the Real Estate journey, Cody is a trusted professional, dedicated to provide invaluable guidance in the Real Estate market. His passion for assisting people in making their housing dreams a reality is the source for his drive.