What is a Luxury Home?
Posted by DC Turner on Thursday, August 31, 2023 at 9:37:46 AM
By DC Turner / August 31, 2023
Comment
Have you ever dreamed about owning a luxury home? What even is a luxury home? I know I often dream of winning the lottery and buying my dream home. Today we are going to explore what a luxury home is and how much one costs.


What is a Luxury Home?
When considering what a luxury home is, the first thing that probably comes to mind is price. That is probably the biggest criteria separating an average home from a luxury home. But with that price comes a lot of additional features. Some of these features are readily apparent, others are hidden but certainly play a part in what sets a luxury home apart.
On top of that, it is important to realize that a home having one or two of these features doesn't necessarily make it a luxury home. Luxury homes will typically contain many of these features.
How Much Does a Luxury Home Cost?
So how much do you need to spend in order to buy a luxury home? We'll, that depends. The cost will vary depending on the area. Here in Texas, a million dollar home will certainly be considered luxury. On the other hand, in Beverly Hills or San Francisco, a million dollar home might be pretty modest. Or it might even be a tear down.
Before we go on, tell me in the comments what you think a luxury home costs.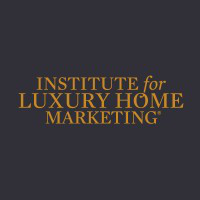 The starting price of a luxury home is obviously subjective. I'm sure this could be debated until the end of time. But for my purposes, I am using the Institute for Luxury Home Marketing's determination. Unfortunately, I have been unable to determine the criteria they have used for setting these thresholds. But at least it gives us an unbiased value. They have different values for each county, but one thing I have noticed is that it seems the minimum is $500,000. I pulled the values for North Texas and they are as follows:
Collin County: $640,000
Dallas County: $660,000
Denton County: $610,000
Tarrant County: $530,000
Not as much as you might have expected, right?
Luxury Construction Features
So what else makes a home luxury? We'll, as I mentioned before, a lot of the features might be hidden. What I mean is, that they are used in the construction process rather than being cosmetic. For instance, a luxury home might have a better foundation. Here in North Texas, most homes have concrete slab foundations. Some older homes might have pier and beam and even some extreme luxury might have basements but those are certainly far from the norm. That said, a typical home is going to have a post tension slab. While a higher priced luxury home might still have a post tension slab but with piers added during construction in order to ensure the foundation will have minimal movement.
Another construction difference might be the use of 2x6 instead of 2x4. While some production builders use 2x6, the majority use 2x4. Whereas, luxury homes are more likely to utilize the larger studs. These larger stands will have an impact in the overall strength of a home, such as being able to withstand greater wind speed. They will also be quieter since the walls are thicker. Plus, thicker walls allow for increased energy efficiency since there is more room for insulation.
Luxury homes might also include better sheathing. Sheathing is the material that goes on the outside of the framing. Most cheaper houses around here use Thermo-ply or similar products for sheathing. Thermo-ply is basically a laminated cardboard. On the other hand, a luxury home might use an EPS or XPS foam board or OBS plywood. EPS and XPS will add additional energy efficiency while plywood is thicker and more rigid than Thermo-ply.
Another construction difference might be the roof. While not always the case, many luxury homes will have slate or tile roofs. In addition to being more expensive, these roofing materials are significantly heavier and require additional bracing to carry the load.
Visible Features
Luxury homes will include many convenience, cosmetic and other visible features. Luxury kitchens will typically be large and include significant counter space. The cabinets will often be solid wood while the counters will be either natural stone or engineered stone. Of course we have seen those materials trickle down to lower cost homes over the past decade. Kitchens might also feature a second sink for cleaning vegetables, maybe a pot filler over the stove, and under cabinet lighting. The appliances will be different. Ranges and stoves might be more commercial grade, the vent will be significantly stronger and often include make up air. The brands will often be Wolf/SubZero, Bosch, Viking, Dacor, Miele, among others. The dishwasher and fridge will sometimes be made to look like any other cabinet. There might be additional appliances such as ice makers, warming drawers or wine fridges.
Flooring in luxury homes will typically be solid hardwood, marble tile or other hard surfaces. No luxury vinyl plank despite its name. Also no laminate flooring. Might be some carpet but certainly not in the majority of the house.
These days luxury homes might include a number of smart features. Systems such as Control4 control the entire home, from the TV's and lighting, to the window shades, security systems and temperatures. Everything controlled by one app on your phone.
Luxury homes will sometimes have guest houses. Often these are attached to the main home but with a separate entrance, but on larger properties it isn't uncommon for these to be a separate structure. In addition to being used for guests, these can be utilized for housing aging family members.
Garages usually have a minimum of 3 spaces for cars but 4 or more is becoming increasing common.
Outside, luxury homes often have many amenities such as pool, cabanas and outdoor kitchens. Large cover patios with fireplaces. Outdoor living is a big part of what makes these homes luxurious. Some will feature large sliding glass walls in order to make the inside and the outside one area.
As you can see, luxury homes have a lot of features which justify the higher price. But over time it isn't uncommon for some of these features to work their way down to the average home.
If you are thinking of buying a luxury home or even an average home we would love to help so please contact us.